Open a New Applicant Account
USGrants.org is an established portal for information on government grants in the United States. If you operate a business and are seeking for additional funding from the government or private funding and investing organizations in the United States, you can create a free applicant account and receive instant access to our applicant portal.
If you are applying to our affiliate program, please create an account and you will be able to find your unique promotional URL inside the applicant portal.
Already have an account? Click here to sign in, or please complete a short form below to create a free account:
Please note. Your email will be used as your login username.
Join the thousands of business owners who have signed up and benefited from our applicant portal. Upon successful account creation, you will receive instant access to our applicant portal.
List of Current Grant Opportunities
Thousands of funding opportunities from the federal government and private organizations are being released every week. It is difficult and very time consuming to look for these opportunities on different organization websites. Here on USGrants.org, you will have access to a centralized repository of current grant opportunities.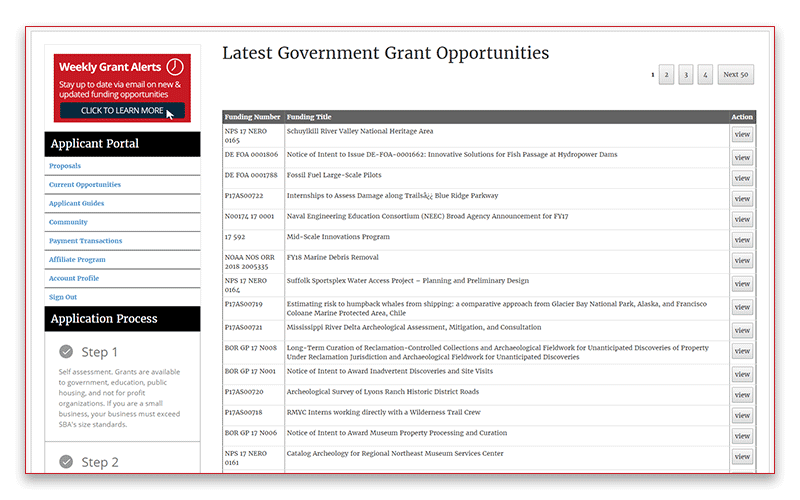 Grant Proposal Wizard
Don't let the scammers fool you. It is 100% free to apply for government grants. Inside USGrants.org, we have created a grant proposal wizard that can help you create a grant application proposal for your business. We have developed a network of private funding organizations and investors across the United States. We can reach out and submit your proposal to these contacts to maximize your chances of getting the funding you need.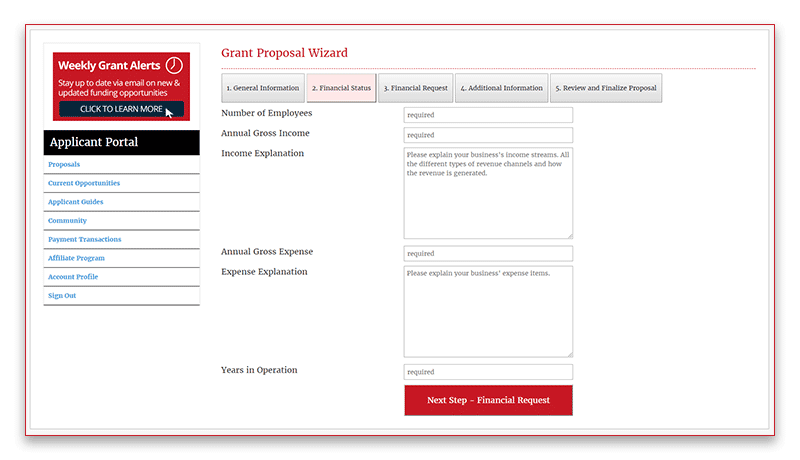 Applicant Video Guides
As mentioned above, it is free to apply for government grants. However, our users have found our repository of walk-through videos from Grants.gov very helpful in their process of preparing for grant applications and applying for grants.