Getting Started: Open a New Applicant Account
Create a free account and get instant access to our applicant portal:
Inside Our Applicants Portal: Grants Repository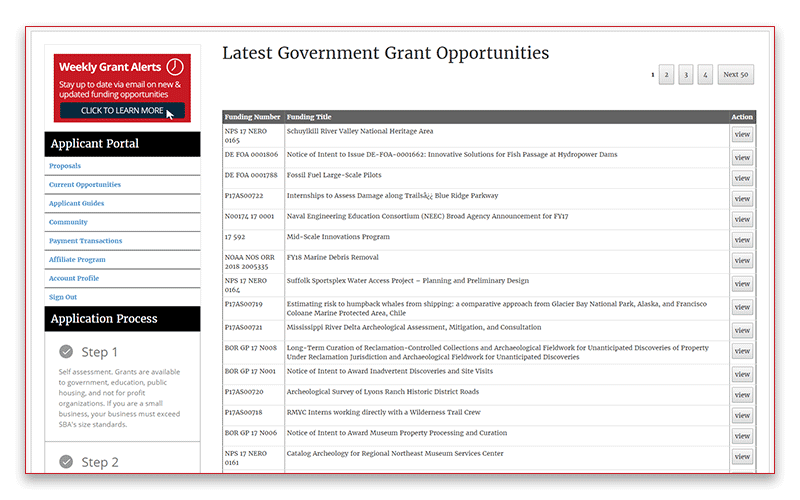 Browse over 62,936 funding and grant opportunities in 2023/2024.
Determine your eligibility with ease.
Get Started
Inside Our Applicants Portal: Grant Proposal Wizard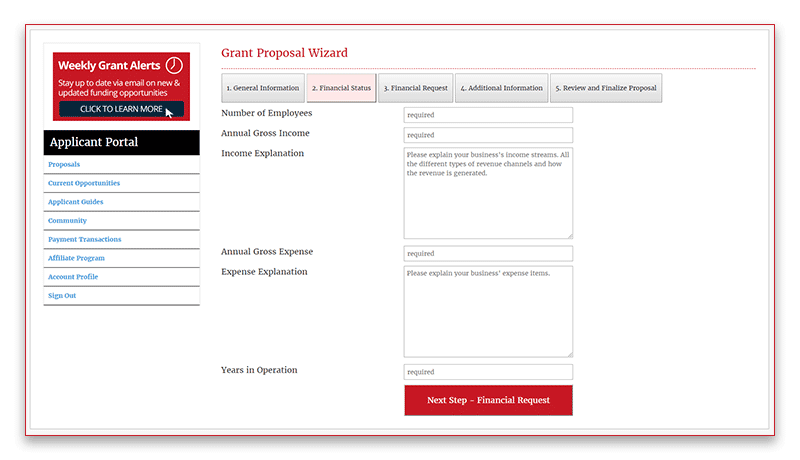 Use our step-by-step wizard to create your first proposal. We have developed a network of private funding organizations and investors across the United States. Utilize our network to maximize your chances of getting the funding you need.
Get Started
Watch: how do funding administrators access proposals?
Inside Our Applicants Portal: How-to Video Guides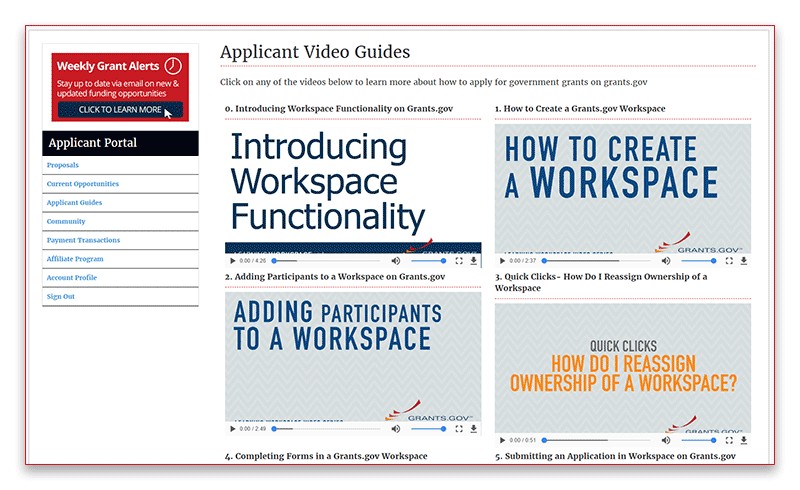 Applying for grants is a complicated process. Our walk-through videos will guide you through the entire process of preparing for grant applications and applying for grants.
Get Started