Are you an underwriter or a loan service provider?
We can provide you with the highest quality and committed leads from individuals and business owners looking to apply for government grants.
USGrants.org is an established portal for government grants. Thousands of people visit our website for their funding needs every day. When a user creates a grant proposal and files for submission, we pass the information on to funding administrators, grant writers, and government loan issuers. Therefore, the leads we provide to our partners are of the highest quality, as people are committed to their submissions.
Extensive information is included in each lead
Each lead comes with most, if not all, of the information below: (data censored to the public)
Contact information - first name, last name, email, and phone number
Business information - business name, business registration/tax ID, business address, business website, years in operation, high-level business plan and competition analysis
Income explanation - description of income source(s)
Expense explanation - description of expense source(s)
Funding needed and explanation - description of the funding required and the intended usage of the funding.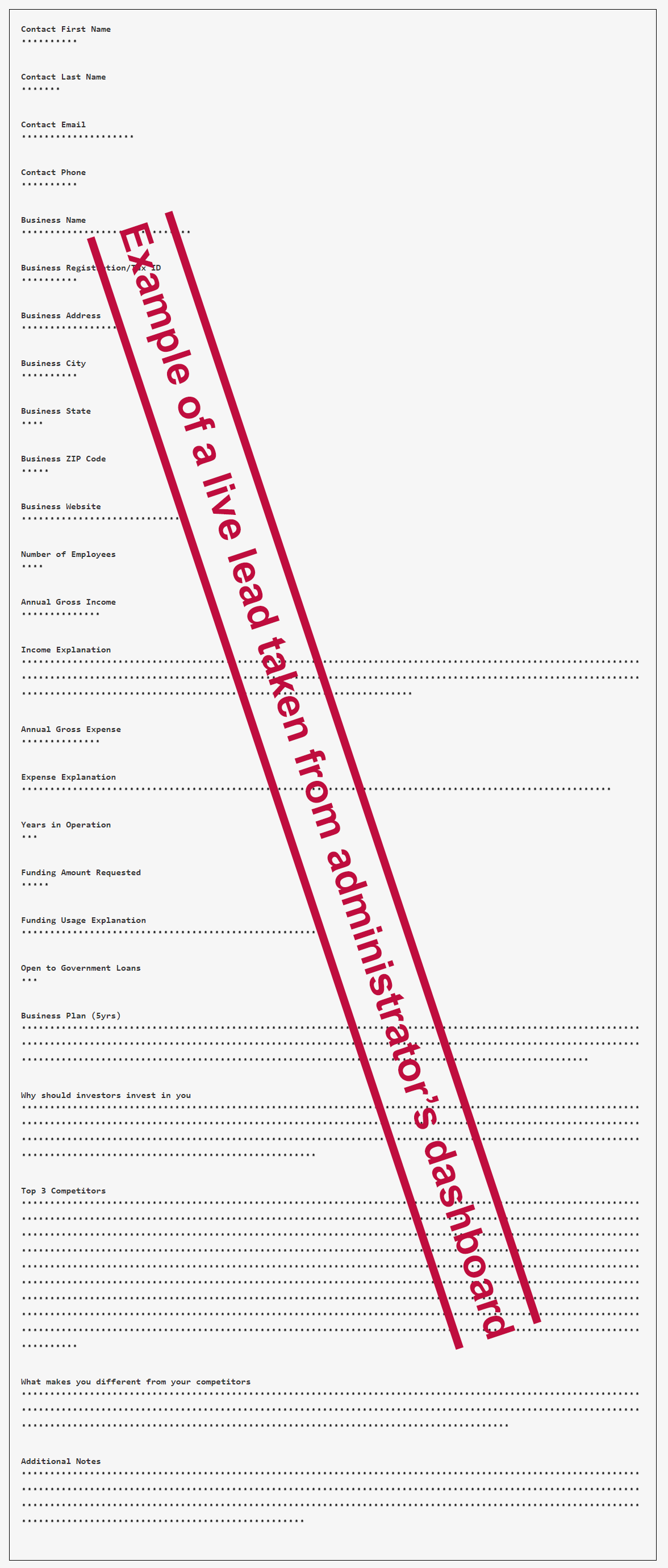 400 leads a month on average
Not only can we offer you the highest quality leads, we can also offer you 400 leads a month on average.
In our administrator dashboard, you will be able to access our proposals database, where leads are displayed in an easy-to-read format. We do not provide historical data. Leads are made available as soon as we receive them and will be archived within a couple of days.
The amount of leads varies from month to month. You may receive around 300 leads on a slower month and up to 800 leads on a busy month.
Here's a video on how you can access the leads as a funding administrator:
Take a quick peek
Sign up for a free account to take a quick peek at our administrator dashboard.